Notes for a balcony

One of the most important Catalan postmodernist studios was Studio PER. Stablished in Barcelona, it was conformed by Pep Bonet, Cristian Cirici, Lluís Clotet and Óscar Tusquets. The main subject of the studio was bringing again the idea of the vernacular into architecture. This theme is reflexed in buildings like the Restaurant La Balsa, Belvedere Georgina o Cal Nap. An ideological answer that the local architecture was as interesting as the functionalist and autonomic form.

In 1973, the relevance of the studio led them participate in the XV Triennale di Milano, placed in Palazzo de'llArte and Ettore Sottssas as the curator. The exposition showed a significant and representative image of the architecture of that moment. There was no main topic. However, the exposition showed mixed and juxtaposed lines: the final racionalist architecture of Le Corbusier, Loos and Terragni; and "La città analoga" where an imaginarium of cities was represented.

The contribution to the Triennale was 17 minutes long documentary called "La terraza" that displayed the image of Barcelona as an assemble of balconies. The video brings the idea of "el buen vivir" with a soft spanish guitar at the background. El buen vivir in Spanish, Carpe Diem, in latin theme, or, Dolce Far Niente, in italian are the main topics that vibrates in this video and in the architecture of Studio PER.

Although there is no lineal argument, it explains, with a certain domesticity, an atlas of balconies. It's a show of terraces: continual balconies, unaligned balconies, curved balconies, well-dressed balconies... But also, the way they are habitated. Empty and formal balconies or "plants with balconies". Sometimes, this transition are melted with the rural attitude of the limit zone of Barcelona of the 70s. And other times, this exterior element makes a shadow to the domestic interior.

These romantic scenes of the balcony are more present these days, 40 years later. "El buen vivir" is placed where architecture is silenced. Architecture should not be an economic disposition and it should return to its domestic position. Architecture for its habitants and balconies as new rooms.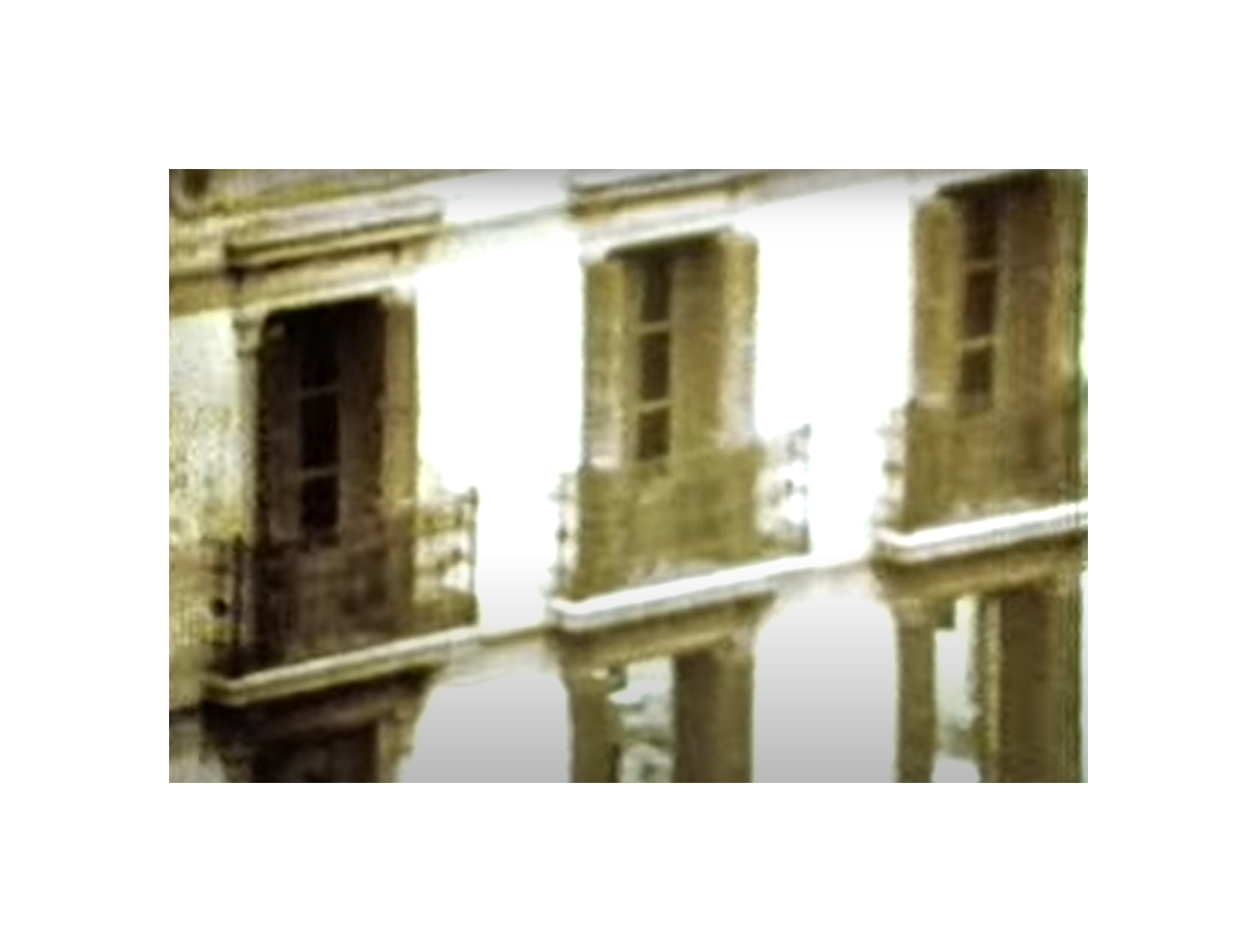 Scenes from "La terraza"
documentary of Studio PER, 1973